Via Ferrata Colodri Berg in Arco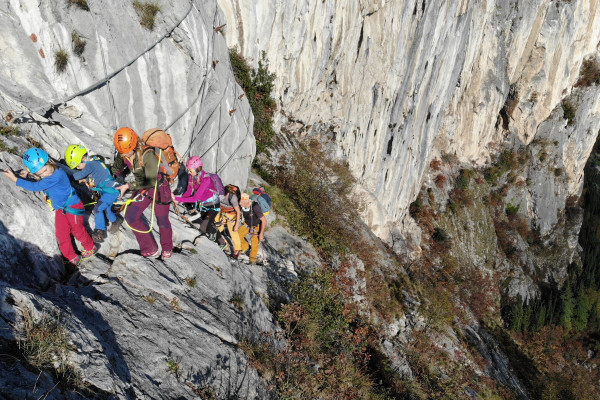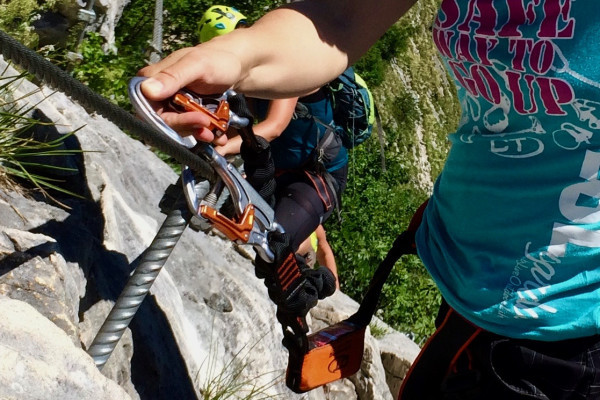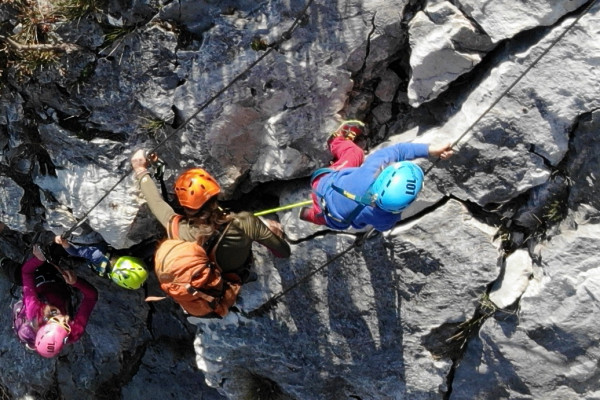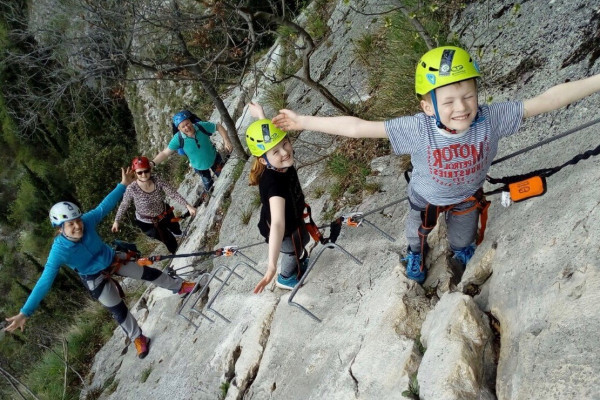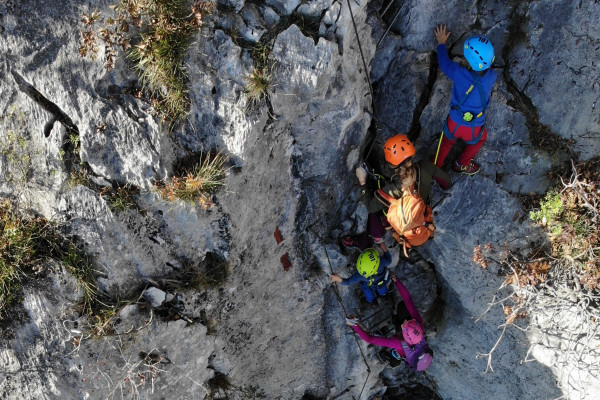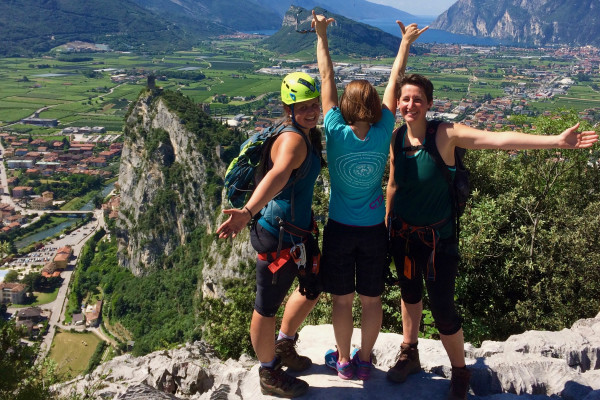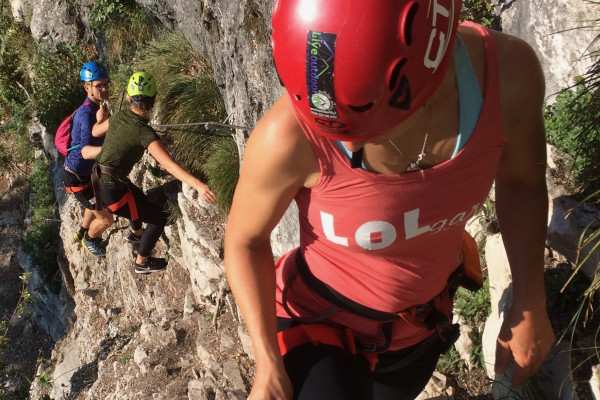 This easy via ferrata reaches the peak of Mount Colodri, where Arco's castle is situated. In fact, you will have a nice view of it and surroundings. It's also suitable for children since it is very easy and properly equipped to make them feel confident.
leuk om mee te beginnen
niet te lang
mooie uitzicht
| | |
| --- | --- |
| Inbegrepen | Mountain guide, helmet, harness, ferrata equipment |
| Niet inbegrepen | Transfer (we can provide transfer from Riva del Garda to the activity place) |
| Duur | 3 Uren |
| Mee te nemen | Small light backpack: water, snacks, sneakers or hiking shoes (no sandals), windbreaker. |
| Deelnemer | From 2 to 10 participants |
| Talen | Frans, Engels, Italiaans, Spaans, Duits, Nederlands |
| Belangrijke informatie | The guide reserves the right to postpone or cancel the activity due to bad weather conditions or lower number of participants. If the customer does not show up or does not take part to the activity there will be no refunds. In case of cancellation the customer receives a voucher for the same amount, valid for one year to buy another#lolgarda activity. |
Locatie van het gebeuren
usually we meet at our office in Riva del Garda but according with the guide if needed it can change
LOLgarda Info & Booking shop & Gimme Bike Shop
Viale Rovereto, 25, 38066 Riva del Garda TN, Italia
yes
bus stop Hotel du lac et du parc Riva del Garda
Aanbiedingen van
LOLgarda by LiveOutdoorLife
38066 - Riva del Garda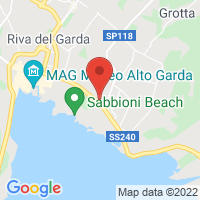 Meer informatie
Climbing routes on Mount Colodri are the most popular and most appeciated by climbers all around the world. The starting point of the via ferrata is ten-minute-walk from the base of the rock face. We will walk and climb on easy and short ridges and reach the comfortable trail to the summit cross. We will take the ritual picture all visitor do and have a light snack. Afterwards, we will descend a nice path to Arco downtown. This ferrata is suitable for children 6 years old and over; LiveOutdoorLife #lolgarda is happy to lead the whole family to this funny and emotional adventure.
4 beoordelingen
Perfect for first timers
Easy and beautiful.
The walk uphill before the via ferrata was most strenuous for me.
van Maarten Sercu op 17-07-2019
Loved this as much as we thought we would....and went on to do MORE!
Communication, organisation and professionalism were all great and the experience itself was such good fun! Lisbet and Andea were lovely company and made the climb relaxed and of a perfect pace to suit us. They were accommodating and helpful and I would thoroughly recommend using LOL-GARDA. We really enjoyed meeting this young couple and wish them every success with their ventures!
van Tim Heaton op 15-04-2019
Good evening Thank you so much for this beautiful review, we would love to see you again have a good time thank you
Yahoo
CONSIGLIO SICURAMENTE. DIVERTENTE E ADRENALINICA
van Mr. stefano tomasi op 07-11-2018